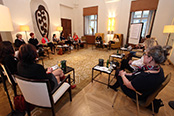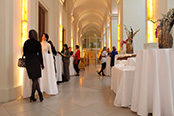 BUSINESS WOMAN DIALOG
A series of late afternoon networking events – panel discussions with the active participation of the audience, taking place in the pleasant surroundings of top Prague hotels with speakers from business, law and politics.
Noblesse Oblige
An ancient motto of French nobility stemming from the notion that exclusive positions demand high societal standards, which, we believe, is still applicable in today's world. A meeting of business personalities for whom success and wealth are a matter of personal and social responsibility.
HOW I DID IT
Premium meetings focused on key moments in the career of a significant guest from the world of business. A deeper insight into career development is enabled by a moderator from executive search. An intimate meeting of top managers.
BUSINESS WOMAN BREAKFAST
A series of seminars and workshops led by top Czech and international speakers offer unique opportunities for personal development and professional networking. Inspiring breakfast meetings in the attractive surroundings of luxury Prague hotels.