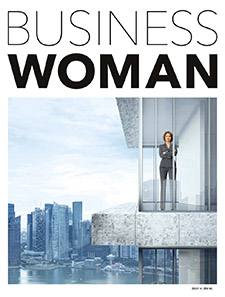 BUSINESS WOMAN 13
Magdalena Souček, a managing partner at EY, is considered as the most successful Czech female manager. How was her way to the top?
Petra Grabmayer, a country manager Pedersen & Partners, and her work-life balance. Women position in Japan and the government programs to support them.
Diana Rádl Rogerová, a partner of Deloitte, in the column "My Credo". Beata Hauser, a leader of Ipsen Pharma, and her foreign experience. Daniela Pešková Leader's Experience.
Why Personal Branding is so important and the way how to build and develop it. Work-life balance is especially the question of personal needs. Mindfulness as an assumption of authentic leadership.
Exclusive articles from a prestigious American magazine for top managers – Harvard Business Review.