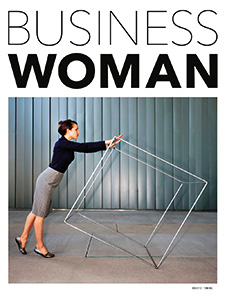 BUSINESS WOMAN 09
Jan Thompson – The new British ambassador to the Czech Republic gave her first interview at this position to Business Woman magazine.
Marissa Mayer – CEO Yahoo! is supposed to revive a faded glory of the former No. 1 among the internet portals. She immersed into her task with a sharp enthusiasm which has raised waves of public meaning.
Marie Tomášková Dytrychová – The owner of the bell foundry has become together with her daughter the world's only two women who know the secret of the bells.
What principles manage a family business? How build up a dreaming company? Which tips provide the professionals about the social networks? And more...
Exclusive articles from a prestigious American magazine for top managers – Harvard Business Review.